Instructions for Donations and Bookmark orders:
1) Click on DONATE button to make your PayPal donation and/or donation for Bookmarks. PLEASE NOTE THAT YOUR PAYPAL NAME AND FORM NAME MUST MATCH FOR US TO KNOW WHO TO SEND BOOKMARKS TO.
2) Fill out your name and address on the FORM at the bottom of this page AND let US know how many bookmarks you want. Choose from:
** 12 bookmarks for $15 (S/H included)
** 25 bookmarks for $23.50 (S/H included)
** 100 for $85.50 (S/H included)
** Donation only (you will receive one bookmark as a thank you). AGAIN PLEASE MATCH YOUR PAYPAL AND ORDER NAME.
Please email me at marjorie@readmstradinger.com if you have any special requests. Leave your contact info and I will tell you how to order if you don't have PayPal.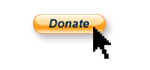 If you would like to order more, please email us at: marjorie@pray4ourtroops.readmstradinger.com and we will give you instructions on bulk orders where you can also save on shipping. Thanks so much for your support for our venture to support our troops.
3) Please fill out the form below with the number of bookmarks ordered, name and address. I will be matching this order form to your Paypal payment. 
4) Please click on the donate button IF YOU DIDN'T DO THAT IN STEP ONE. MATCH YOUR PAYPAL NAME TO THE ORDER NAME BELOW. THANKS YOU!!